Semi-Private Class Schedule
| Time | Monday | Tuesday | Wednesday | Thursday | Friday | Saturday | Sunday |
| --- | --- | --- | --- | --- | --- | --- | --- |
| 6:00am | Semi-Private | | Semi-Private | | Semi-Private | | |
| 7:00am | Semi-Private | | Semi-Private | | Semi-Private | | |
| 8:30am | | Semi-Private | | Semi-Private | | | |
| 12:00pm | Semi-Private | | Semi-Private | | Semi-Private | | |
| 4:30pm | Semi-Private | | Semi-Private | | Semi-Private | | |
| 5:30pm | Semi-Private | Semi-Private | Semi-Private | Semi-Private | | | |
| 6:30pm | | Semi-Private | | Semi-Private | | | |
Fill out the form below to get started
Take the first step towards getting the results that you want
Free Intro Call
Private Fitness Coaching
Private training is a great place for people who don't have a high confidence coming into the gym, or that have a specific injury they want to work around. Our private sessions are booked completely around your schedule and are capped at 1-2 people.
Large Group Coaching
Large group classes are great for people who are willing to show up and just need to be told what to do. Our large group classes are primarily body weight conditioning style classes on interval based training.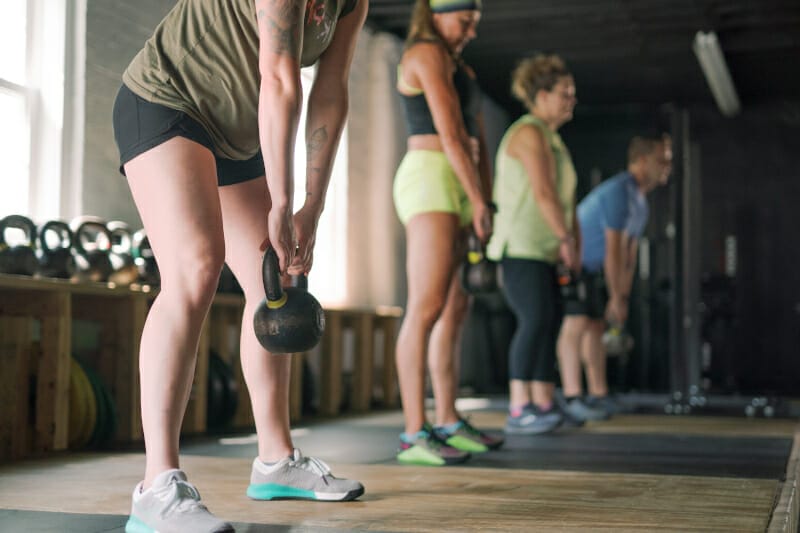 Semi-Private Coaching
Semi-private classes are our bread and butter at 413 and the majority of our available classes throughout the week. These small groups are capped at 8 people per class and include quarterly goal review sessions, guided goal setting, body composition tracking / analysis, and our custom Fitness Roadmap testing for the ultimate fitness experience and progression.
Our pricing
We offer membership options starting at just $129 a month. Learn more about our pricing options by clicking the button.
Learn more about our membership options
Fill out the form below to get started
learn more