Introducing the 413 Fit Club team
Meet the fitness experts that are here to help you achieve your goals
Fill out the form below to get started
Take the first step towards getting the results that you want
START NOW
Our founder
Blake Bramer
While Blake was attending college at the University of Cincinnati for a degree in Health Promotion Education: Exercise and Fitness, he obtained his first personal training certification through the American College of Sports Medicine (ACSM) and began working as a fitness coach soon after. Shortly after graduating in Cincy, he moved back home to Southern Indiana where he opened 413 Fit Club in 2015. It was located in a small studio on Vincennes Street in New Albany as a shared space with his aunt's dance studio. After 14 months in business, it was time for a bigger space as Margaret decided to join as the second fitness coach! As membership grew and grew, we realized that people needed more help than just their workouts. So, Margaret pursued her nutrition certification through Precision Nutrition to begin the first stages of wellness coaching. Fast forward several more years down the road and now we have a strong team of 9 people that are all highly qualified fitness and wellness coaches to guide and encourage Kentuckiana as catalysts for a healthier community. We are proud to boast that nearly all of our staff began as members first looking for help; experienced sustaining life change; and are now excited to help others along the same journey!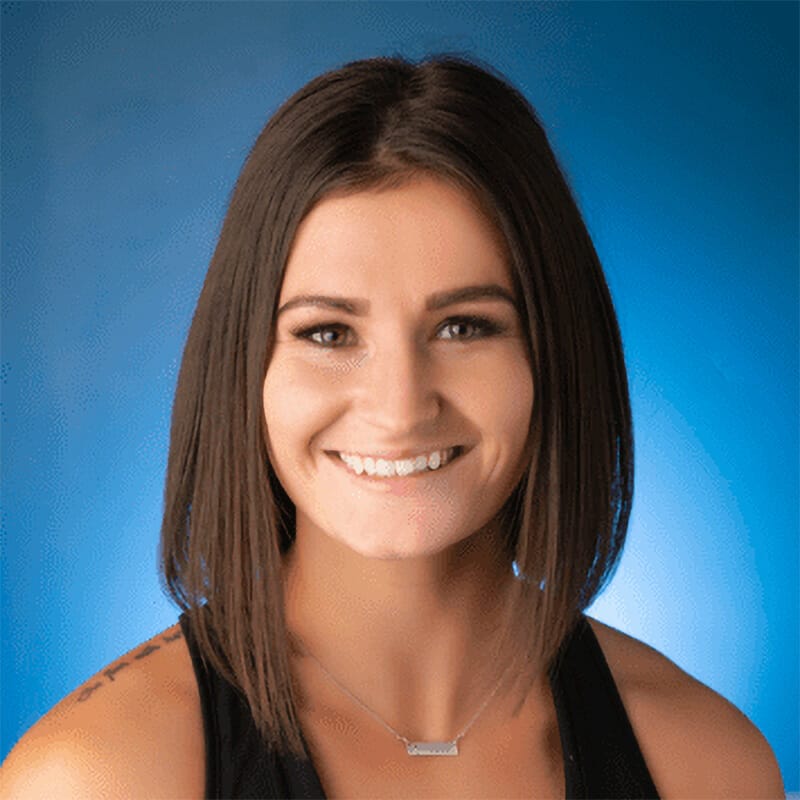 Margaret has been training at 413 since March of 2017. She earned her CPT from the National Academy of Sports Medicine. She graduated from Indiana University Southeast in December of 2016, with her Bachelors in Strategic Communication and is the head of Marketing. She also earned her PNL1 from Precision Nutrition and is our nutrition coach.
Sam graduated from Lindsey Wilson University College in 2008 with a Bachelor's degree in Communication and Christian Ministry with a minor in Social Science. In 2019 she earned her CPT from the National Academy of Sports Medicine. Sam loves people and loves Jesus. She has a passion for fitness, specifically moms. She loves empowering women to chase being strong, not skinny; helping them become all that God created them to be!
Joanne won the opportunity to train at 413 Fit Club in October 2015. After being a member for several years, she obtained her CPT certification through the National Academy of Sport's Medicine to help others stay fit as they continue to age. She loves the transformation in her own life and wants to help others in their journey to better health and fitness.
Start here
Book a free intro today so we can learn all about you, your goals and how we can help you reach them
Fill out the form below to get started
Take the first step towards getting the results that you want
Free Intro Call